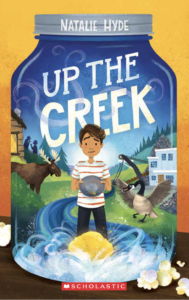 My latest book is here! Introducing:
Up The Creek!
With his best friend by his side and an angry guard goose on his tail, can Chris hatch a plan to break the Dearing curse once and for all?
Meet Chris and the gang in the companion book, Mine!, for some fun and laughter with moose, motorcycles, and mayhem.