The losing is over.  Clay can feel it.
The Harmony Point Terriers baseball team is going to be the first from the tiny village to actually win something. For that they can thank their new postman, Mr. Blackmore.  He has been volunteered to be the Terriers' coach and to Clay's surprise, actually knows something about baseball. 
Yes, things are definitely looking up.  That is, until Stewy overhears that Canada Post is thinking of closing their historic post office and they are in danger of losing their coach and their chance to turn things around.
Not giving up without a fight, the team launches 'Operation Tennis Elbow', a letter-writing campaign to get the mail moving so they can save their post office, save their coach and save Armpit.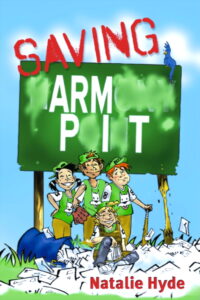 2011/12  Silver Birch Express Award

2012/13  Great Stone Face Award
2012/13  Red Cedar Book Award

2012/13  Rocky Mountain Book Award

2013/14  Nutmeg Book Award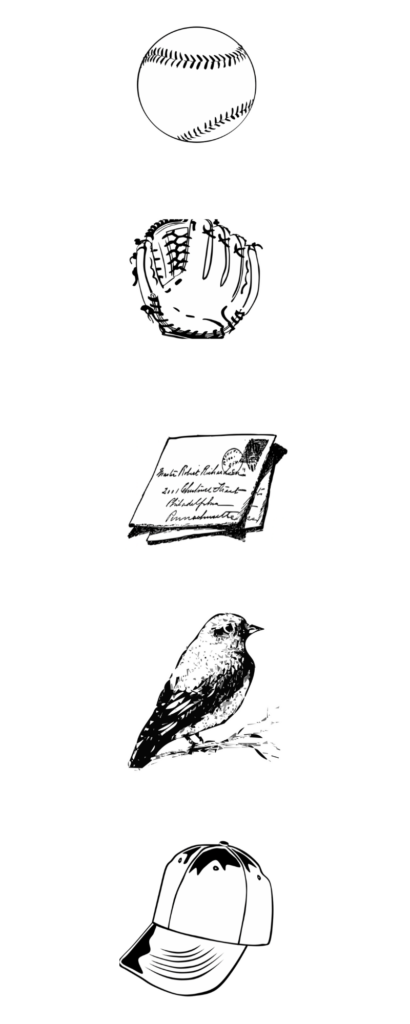 "This book would be a terrific read-aloud for students to learn about citizenship, community service, and collaboration. Sportsmanship and hard work, respect for coaches are also valuable lessons within the story."                                                                                                         
School Library Journal – Starred Review
"Saving Arm Pit is a heartwarming story, with funny extra textual components in between the chapters…[Readers] will find a story with both heart and humour, a home run of a tale."
CM Magazine
"Saving Arm Pit" is a delightful middle grade chapter book about dramatic adventures in baseball teams…Read on for exciting pages of fun and imagination, challenges and adventure, in discovering the power a team of players who work together with a goal can bring to bear. "Saving Arm Pit" is an irresistible automatic page turner for kids. It's also just a lot of fun."                                                                                                                                                  
Midwest Book Review
"Many books about letters are full of serious history, but sometimes one comes along that's fun as well as educational."                                                                                                                                
The Letter Exchange