After almost drowning in a swollen creek, Wes wonders if what his friend Zach says is true: Wes owes a life debt to the old lady who rescued him.
It doesn't help that Wes keeps hearing his dead father's voice saying things like, "A man pays his debts, Wes," and "A man always treats a woman with respect, Wes."
But how does a guy go about paying back a life debt anyway? And what if it involves a transmission tower, an ice-cream truck and a few sticks of dynamite?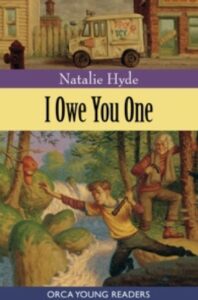 2011       Resource Links – The Year's Best Books
2012/13  Silver Birch Express Award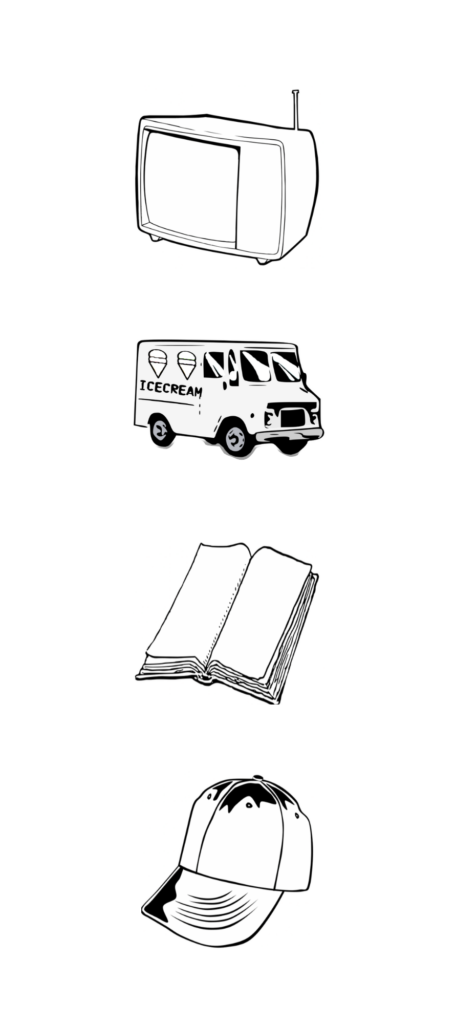 "It is seldom that a text written simply, for younger readers, makes me both giggle and tear up.  Natalie Hyde has created characters with humourous traits, realistic flaws, and yet a sense of integrity and community that restore one's faith in people. There is sufficient suspense and juvenile pranks to grip young readers' imaginations,…resulting in a text that is as rewarding to give to a child as it will be for the child to read."                 
Resource Links – The Year's Best Books 2011
"I Owe You One is an entertaining book.  The plot moves along quickly and the writing is appropriate to this age group, making it a great choice for children, especially boys, in this age group."                                                                                                                              
Highly Recommended – CM Magazine
"The plot moves quickly from one humourous situation to another.  Quirky but believable characters populate the small Canadian town, giving a yesteryear feel to a modern story…this title will appeal to a wide range of readers."                              
Booklist